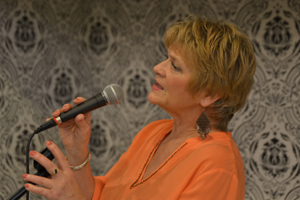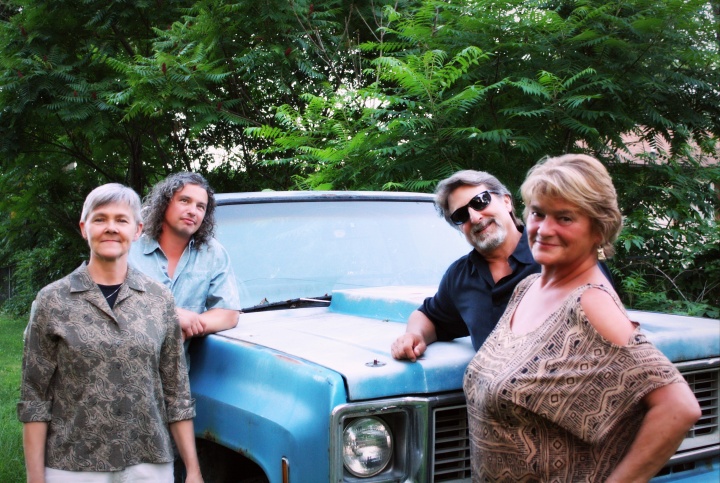 Performing a wide mix of new and old blues tunes along with a handful of original music, MIZ IDA AND THE ALL-NIGHTAS has a style described as a little funky and a lot of fun. As one of the most exciting blues acts in central Pennsylvania's Susquehanna Valley and one of the most well-liked and respected blues bands in the Williamsport area, this band performs with a heart-felt enthusiasm for the blues. This marks their first appearance at JACK'S MOUNTAIN BLUES FESTIVAL.
The powerful, expressive voice of CHERYL "MIZ IDA" MILLER invites her audience to accompany her to places far away and destinations very close to the heart. Her band, THE ALL-NIGHTAS, are experienced musicians with deep roots in the central Pennsylvania blues scene, featuring guitarist LORI SMITH, founding bassist DAVE KREMPASKY, and drummer ROY PURSEL. Their genuine and joyful dedication to the music strikes a resonant chord with audiences wherever they play. Bassist DAVE KREMPASKY, who has been playing the blues for more than 30 years, feels it's the overall personality of the group that makes the band special.
Over the years the band has shared the stage with other talented blues artists including The Nighthawks, Rod Piazza & The Mighty Flyers, Big Bill Morganfield, Sam Lay, Deborah Coleman, Greg Piccolo, Big Jack Johnson and EG Kight. During that same time, MIZ IDA AND THE ALL-NIGHTAS honed its skills, sharpened its style and increased its mojo to such a level the band was named the winners of the 2011 annual Billtown Blues Challenge. That, in turn, spirited them to Memphis to represent the association at the International Blues Challenge, which took place on the city's famed Beale Street.