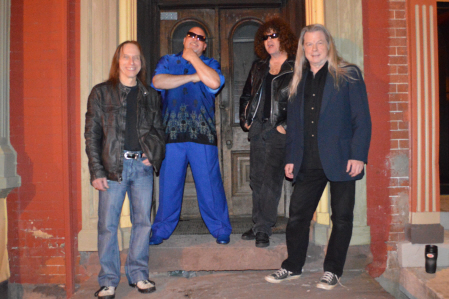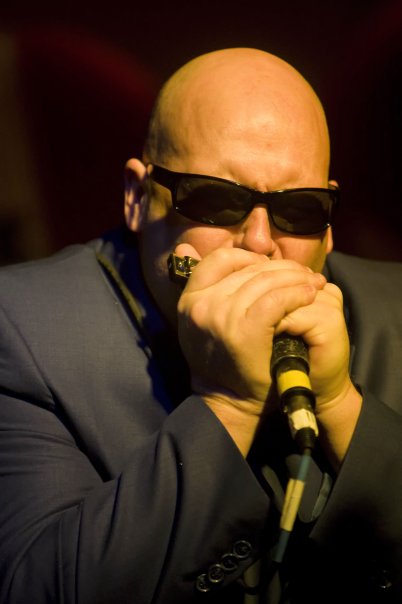 THE JAMES SUPRA BLUES BAND (JSBB) isn't your typical blues band, and they pride themselves on being high energy and danceable. "We take a lot of the old blues standards and we put a little JAMES SUPRA BLUES BAND twist on them," SUPRA says. "It becomes an original for us. No one would ever recognize it as an old blues standard."  For this reason, JACK'S MOUNTAIN BLUES FESTIVAL invited JAMES and his band back for the third year; the audience loved them! 

JAMES has been the winner of the Lehigh Valley Music Award for best harmonica player the past 16 years in a row and Best All Around Performer in 2013 and 2014.  His work is recognized internationally through his recordings and live performances.  In 2012, JSBB's album "Tip My Hat to the Maker" won World of Harmonica's Best Album.

JAMES SUPRA is a dynamic entertainer who leads a group of four exceptional and entertaining musicians of eclectic musical backgrounds. Together they have found common ground in the blues. Based out of Fogelsville, PA, the band mixes in a handful of originals with fiery, up-tempo takes on blues staples, turning the heat up on songs by Muddy Waters, Little Milton and other legends of the genre. The bands members, JAMES SUPRA (lead vocals, harmonica), MITCH SHELLY (bass), DAVE SMITH (guitar, saxophone, flute), and AL WANAMAKER (drums, vocals) and the incomparable, award winning SARAH LAUER AYERS (vocals), love playing live and feeding back the audience's energy.
SARAH LAUER AYERS, The Lehigh Valley's longtime favorite blues singer and leader of her own blues band, won four awards at the Lehigh Valley Music Awards ceremony. She was nominated for six awards this year. Miss AYERS led all other winners, marking her return from almost two years of not performing because of damaged nerves in her throat. Miss AYERS' awards included the fan ballot's choice for Best All-Around Performer and Best Female Artist - the second year in a row for both! She also won Best Female Vocalist on the industry ballot and Best Singer-Songwriter on the fan ballot. Ironically enough, she lost the Best Blues Band Award to THE JAMES SUPRA BLUES BAND.