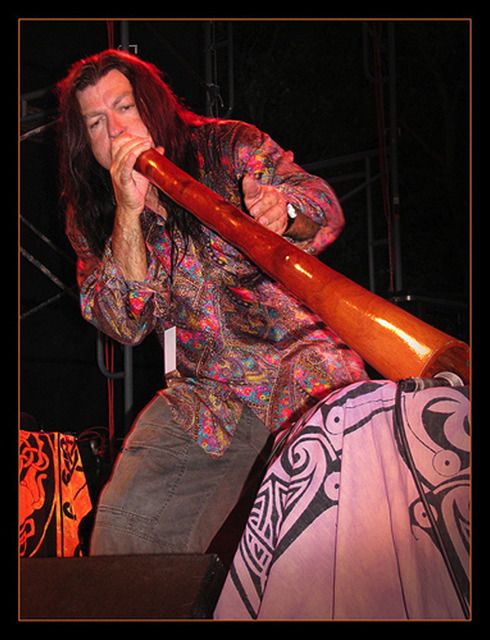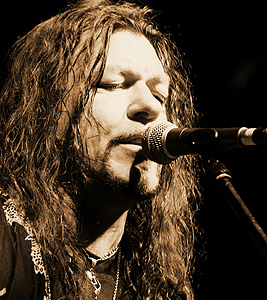 Possibly the fastest rising star today on the international blues horizon is Mr. PETER D. HARPER. With elements of Little Walter and Sonny Boy Williamson in his playing, the Australian blues-rock musician has mastered the Chicago-style harp. Mr. HARPER also possesses a strong, resonant voice and a deep, almost mystical approach to music. Some might say that his music is so unique it has evolved into its own genre, and in an effort to bring his own culture to the blues, he has added the didgeridoo to his mix. He calls it World Blues Fusion, a rich musical stew of the '50's rhythm and blues, the '60's message of love and unity, and the '70's funky old soul, stirred up with the didgeridoo and served up in a feast of timeless mystery.
Born in the United Kingdom, PETER D. HARPER'S introduction to music began with playing the trumpet and euphonium in brass bands. At the age of ten, his family moved to one of the most isolated cities in the world, Perth, Western Australia. It was there that his grandfather introduced Mr. HARPER to the harmonica. The thriving blues scene in Perth quickly seduced him and the blues, with its raw energy, honesty and passion, spoke deeply to him.
Like every blues lover, PETER D. HARPER'S journey to understand the music began by discovering its deeper roots. "I think Muddy Waters really hit me hard. There was something incredibly special about his sound, his powerful voice and his songs. I would sing his songs constantly. I also really dug Sonny Boy Williamson II, as well. I loved his rhythmic use of his harp. I was also inspired by a pretty wide range of players and styles like Little Walter, Sugar Blue and Stevie Wonder who guide me in my harmonica playing." And guide they did. In the last decade, Mr. HARPER has been the recipient of the following awards: Detroit Music Award's "Outstanding Vocalist" (2014), Best Instrumentalist "Big City Blues Magazine" USA (2013), Best Live CD "Blues 411", New York, USA (2012), Induction into the Blues Museum Hall of Fame, Canada South Blues Society, Windsor, Canada. (2011), The Bronte Blues Awards, United Kingdom "Best Instrumentalist" (2009), Acoustic Artist of the Year TREV, Australia (2005), Male Vocalist of the Year, "Australian Blues Awards" (2004), Song of the Year "Australian Blues Awards", (2004). Harper was also invited to perform at a Royal Gala Performance for the Queen of England in Perth, Western Australia.
His prolific recording career and memorable stage performances allowed PETER D. HARPER to take his music internationally. Beyond Australia, he has played in the USA, Canada, Germany, Austria, Switzerland, Singapore, the United Kingdom, Italy, Belgium and France. Mr. HARPER first started performing in the United States in 1996, and has toured here regularly since. He was also invited to perform harmonica on stage several times with JOURNEY.
JACK'S MOUNTAIN BLUES FESTIVAL is proud and honored to welcome PETER D. HARPER and his Detroit-based band, MIDWEST KIND, to this year's festival! Although international in scope and circumstance, Mr. HARPER is no stranger to the Central Susquehanna Valley.
He previously had mesmerized blues audiences at Spyglass Winery in such an indelible way, they have signed him to open for HEART on June 28, 2015.